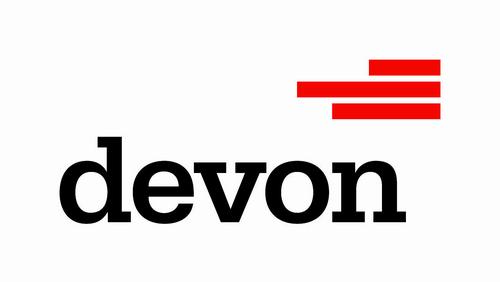 Devon Energy selling Texas, Oklahoma oil & gas assets for $1B
Devon Energy, which has targeted $3 billion of asset sales to fund drilling and lower debt, agreed to sell fields in Texas and Oklahoma and a royalty interest in the northern Midland Basin for almost $1 billion to undisclosed buyers.
The largest transaction was in East Texas for $525 million, the Oklahoma City-based oil and natural gas producer said in a statement Monday. The company also agreed to sell its position in the Anadarko Basin's Granite Wash area for $310 million, and its overriding royalty interest across 11,000 net acres in the northern Midland Basin of Texas for $139 million. The transactions are expected to close in the third quarter.
A global oil-price crash has forced Devon and the rest of the industry to slash costs, lay off thousands of workers and cut dividends and exploration budgets. While prices have rebounded somewhat in 2016, Chief Executive Officer Dave Hager said last month it's still not enough for Devon to grow production again.
Devon intends to use a third of sale proceeds to bolster this year's capital spending and pay down debt with the rest, Hager said last month. The company is a major producer in the Barnett Shale, with production concentrated in Wise County.