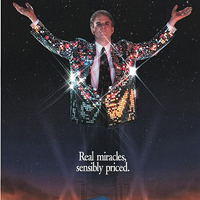 Been a while since I posted anything original. Sorry bout that, I've lost my writing mojo.
Big week ahead as NASCAR rolls into Texas Motor Speedway for a shortened weekend and The South 40 takes the show on the road to Finish Line Campgrounds. This will be interesting since they moved the race from Sunday to Saturday night. We'll see how the partiers adjust. Personally, I feel gypped.
This should be the best documented trip yet. I now have a laptop, HD digital video camera and a new smartphone. I have no excuse not to bore you to death with vacation pics.
This will also be the worst prepared trip I've made to TMS. More on that in a bit.
I've made it a mission to visit W's camp Around The Corner From Over There this trip. Life is just too short not to meet cool people when you have the opportunity. The problem is sneaking my minitruck into a TMS campground. They have become incredibly strict about atv's and my Suzuki sticks out like a sore thumb. OK, a sore thumb with strobe lights, sound system and an 8 ft polished stripper pole. But I have my ways of getting past the roadblocks and checkpoints. The Suzi has great 4 wheel drive!
The Space Shuttle is in the shop getting the brakes fixed. I blew thru a red light on 114 last trip. Applying the brakes was more of a suggestion than a command. I swore that wouldn't happen again but on the bright side I learned the air horns work perfectly... Turns out it was a stopped up line going to the rear axle and the rest of the system is fine. Whew!
I'm supposed to test drive it and possibly bring it home this morning but I have a slight problem. I don't have a 2nd driver to drive my truck home. Gonna have to work on that one.
I stupidly let the auxiliary batteries run dead and didn't have time to charge them before I put it in the shop. That means I still have to fix that and test the generator (praying that it has no problems) before I can do the rest of the preflight.
I'm also praying some of Dad's frozen waterline mojo rubbed off on me. I'm pretty sure I drained the onboard water system completely, but had no way to check. The manuals I have are pretty generic and low on details. I emptied the water heater and the drain next to the fill connection, but couldn't locate another drain so I'm running on faith until I can fill it up and check for leaks. Of course I'll have all kinds of time to get all this done because I'm working thru Wednesday.
As I write this I have no camping space pass, no race tickets, no loading plan, no menu, no booze and a non-functioning RV.
All will be fixed by Thursday morning.
Have a little faith, Baby. Have a little faith.