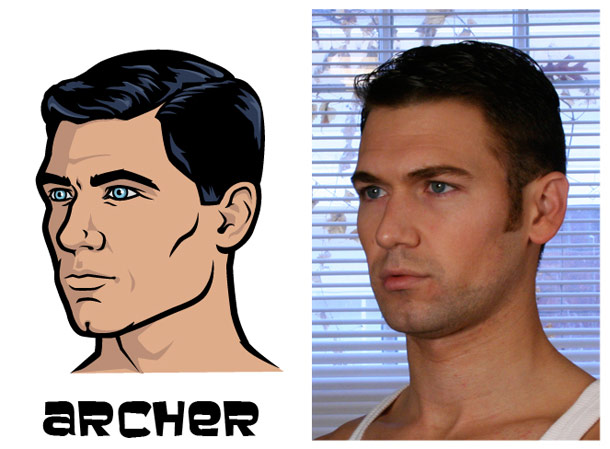 The real life models are revealed for the epic FX animated series Archer.
"Out of all of our characters, Archer looks the least like the actor voicing him. "
H. Jon Benjamin has some funny things to say about how people tell him that the show is ruined for them once they've seen his face. We even did a video based around this idea for the Eugene Mirman Comedy Festival. The gist of it was that Archer is in a terrible accident and when he wakes up in a hospital bed, his roguish good looks are gone. He looks like the real-life H. Jon, and his world is irrevocably changed.
Jason Fitzgerald has gotten the most mileage out of modeling for us. His friends even use his casting on the show as a pick-up line at bars. Archer makes the best wingman, even when he's not there. Just knowing him is a panty-dropper.