It's that time again boys and girls. Fall has fell. We've had a Norther and it hit freezing. OK, it was a few days ago and I'm way behind. But I make up for my tardiness with quality.
Start with premium (not too) lean chili meat from Mas Meats.
For those unaware, Mas Meats is THE ONLY place to buy meat in Wise County.
You're wasting your money anywhere else. They are heads and shoulders above the competition.
Brown with dried Ancho and Guajillo peppers, yellow onion, sea salt and
Slap Ya Mama!
Add 2 quarts of V8 (Brookshire's was cleaned out of Tomato juice), splash of ketchup (to balance the V8 flavor), cumin, clove of garlic, 2 Knorr habanero cubes (bless the day I found these things) and a bottle of Lazy Magnolia Southern Pecan ale. 40 minutes simmering then a taste test. Something was still missing so I opened a bottle of Ste. Genevieve Red and added a half cup.
BOOM! Missing link found. Added 16 ounces of water and now the hard part, waiting...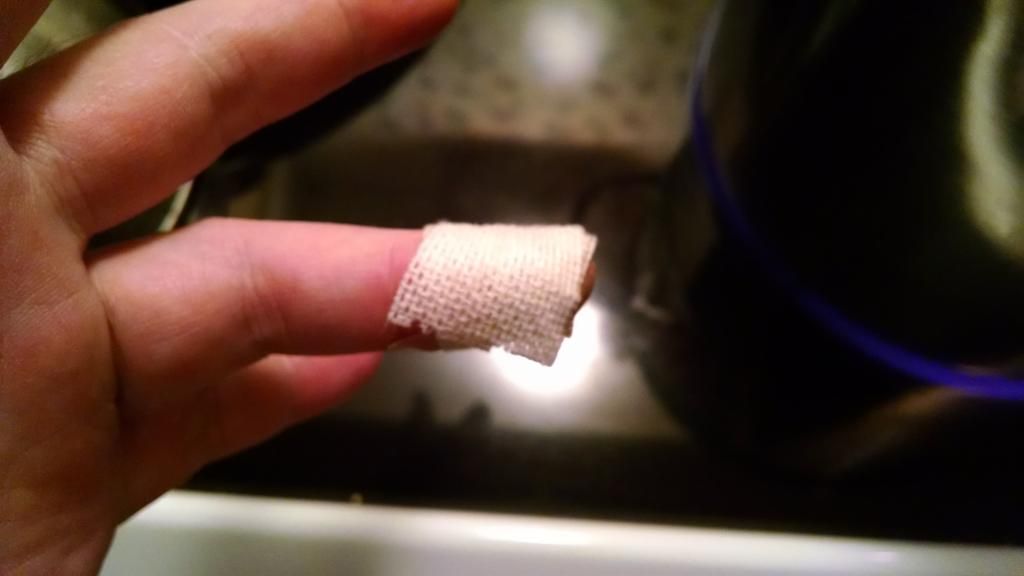 There is no art without suffering.
FYI for all you preppers out there, a cheap store brand paring knife can pinch hit for a scalpel.
Bread twisties also make great impromptu finger tourniquets. We've got a pumper!
For you cooks out there, don't try to dice a large yellow onion with a cheap store brand paring knife.
Finished product.
Verdict: Dayum that's good stuff. Great flavor and a nice, slow, lingering burn. Not
too
spicy, but definitely not for amateurs. And just to be perfectly clear... NO BEANS!