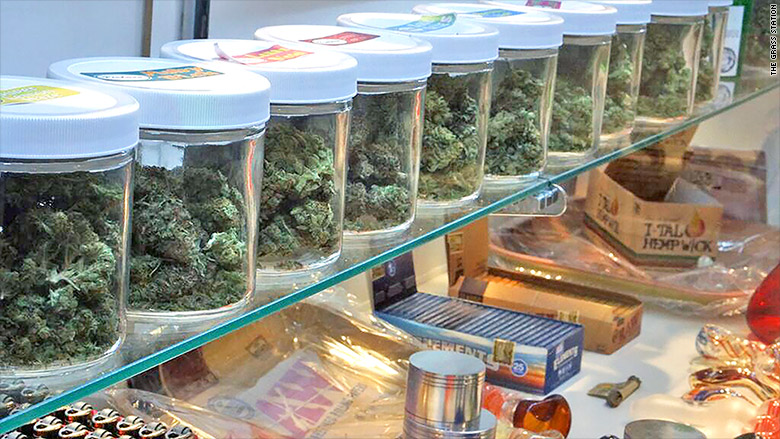 An accounting error has resulted in the very first tax free day for recreational marijuana buyers in Colorado.
The bizarre tax holiday is due to what Gov. Hickenlooper called a fiscal glitch in the state constitution. Value buyers may note that the holiday should shave about $20 off the price of a mid-grade ounce of marijuana. There could be huge crowds and hoarders.
September 16, 2015 was picked because an end-of-year fiscal report is due to be certified the previous day. According to state figures, $700 million worth of legal cannabis was sold in Colorado in 2014. The tax tally was $76 million. Pot taxes were projected to raise $70 million in 2014. They actually raised $58 million, but because overall tax collections exceeded projections, Colorado must ask voters for permission to keep the money. To comply with the requirement that the taxes revert to zero, lawmakers settled on a short one-day tax waiver.
A regular 2.9% sales tax still applies, as do medical marijuana taxes and local pot taxes.
Colorado's Taxpayer's Bill of Rights—also called TABOR—requires the state to issue refunds to taxpayers if the state's spending or revenue collections exceed the previous projections. To try to avoid the refund requirement, legislators introduced HB 15-1367, creating a ballot initiative to allow Colorado voters to approve of the state keeping the $58 million in marijuana revenue.
Regardless of whether the ballot initiative passes, Colorado did lower the sales tax on marijuana from 10% to 8% beginning in July 2017. The tax holiday is expected to cost about $100,000, plus $3.6 million for a one-day elimination of the 15% excise tax.
For all the hoopla over pot taxes, Colorado still collects more tax revenue from alcohol.
Read the
full story at Forbes
.